Semen from OKABRAS top promising and proven sires

Tapped semen qualifies for international export 
Artificial insemination (AI) is one of OKABRA Brahmans key competences. Most of our top stud sires reach back to AI genetics. Improve your herd and EBV accuracies by using OKABRA genetics!
All our semen is tapped in Namibian recognized tapping stations under close veterinary inspection. Animals stand quarantine for four weeks and are tested for various illnesses. Semen is closely inspected and filled to straws if they pass veterinary examination.
Contact us today to order YOUR semen!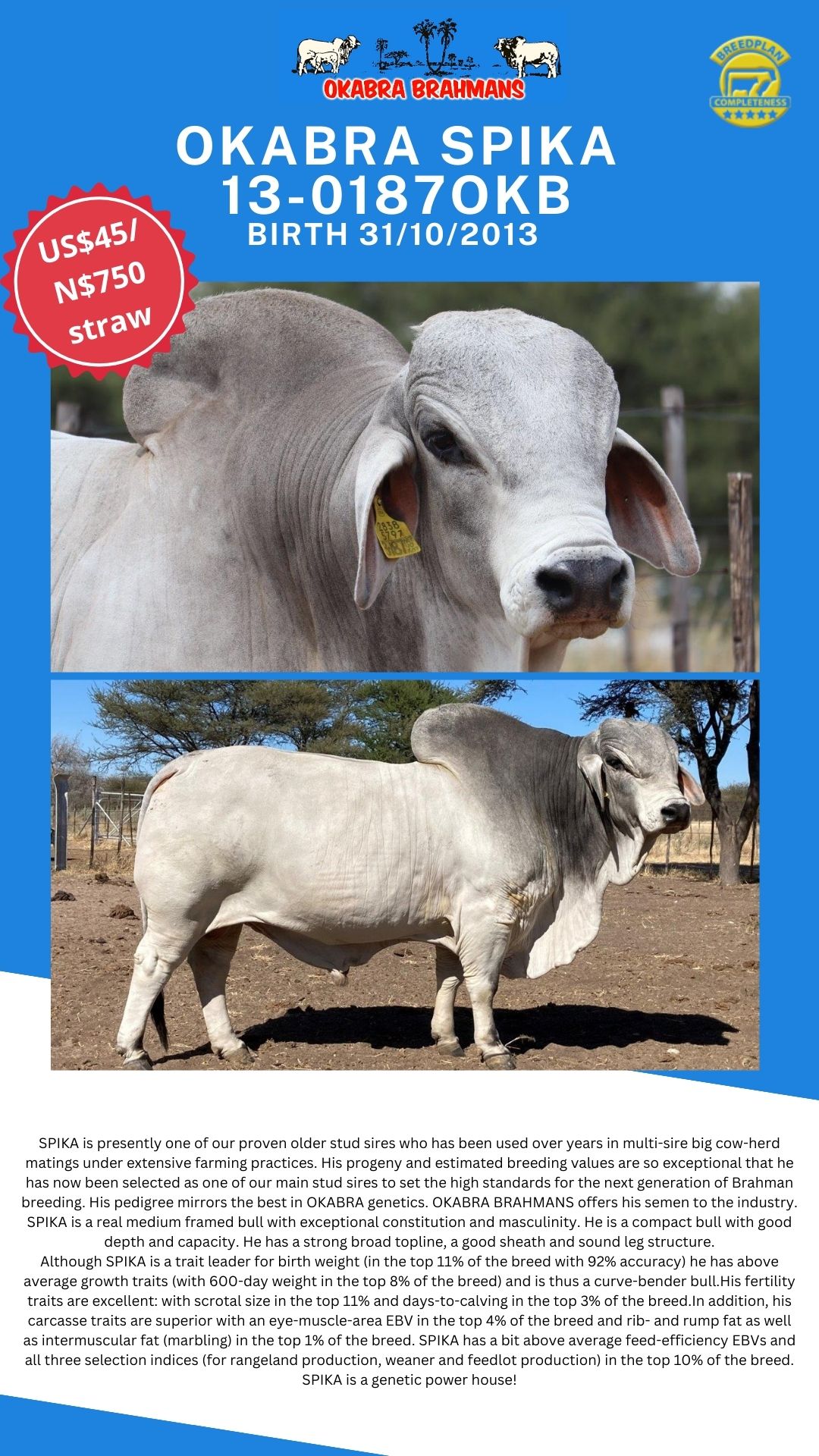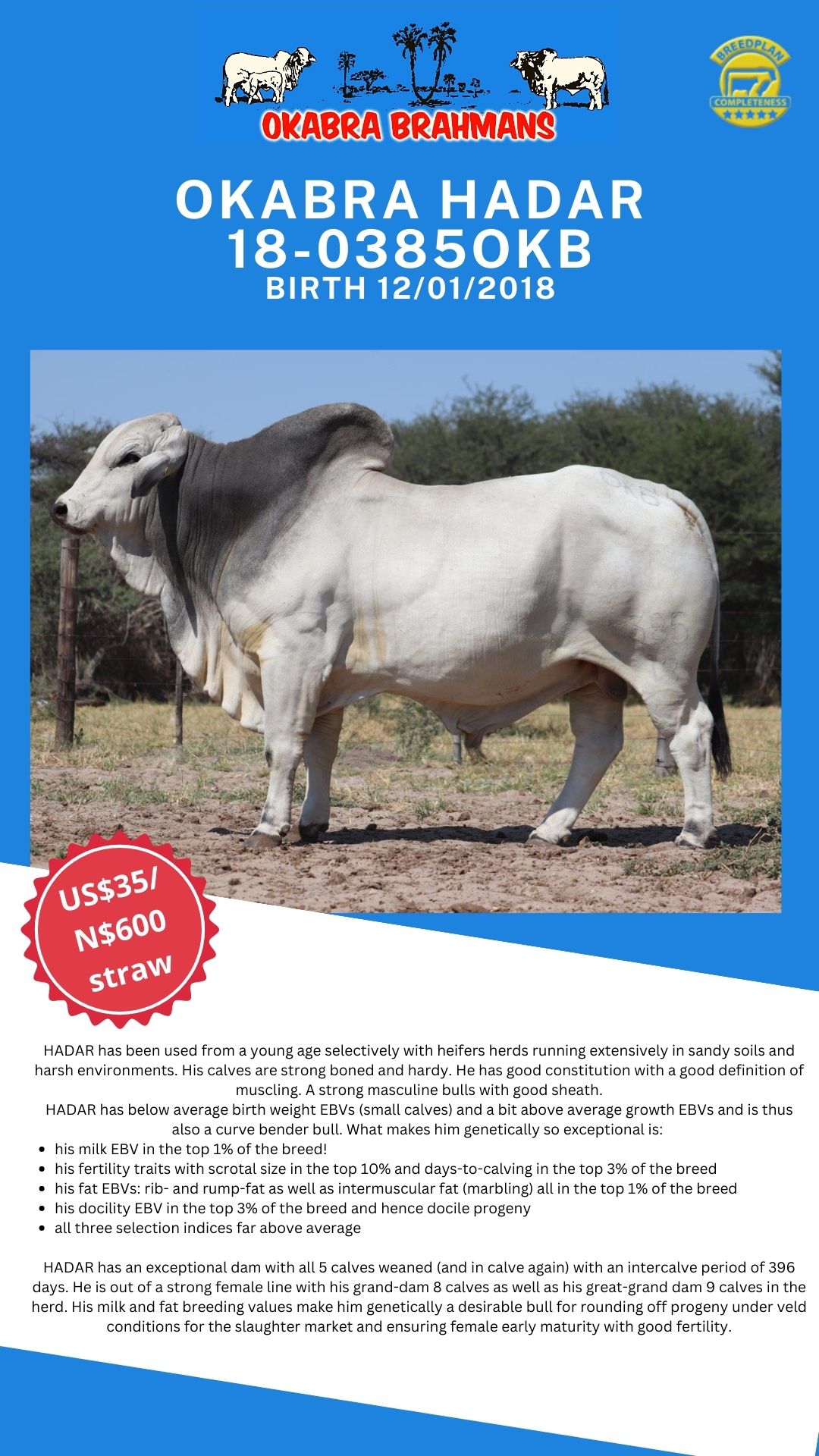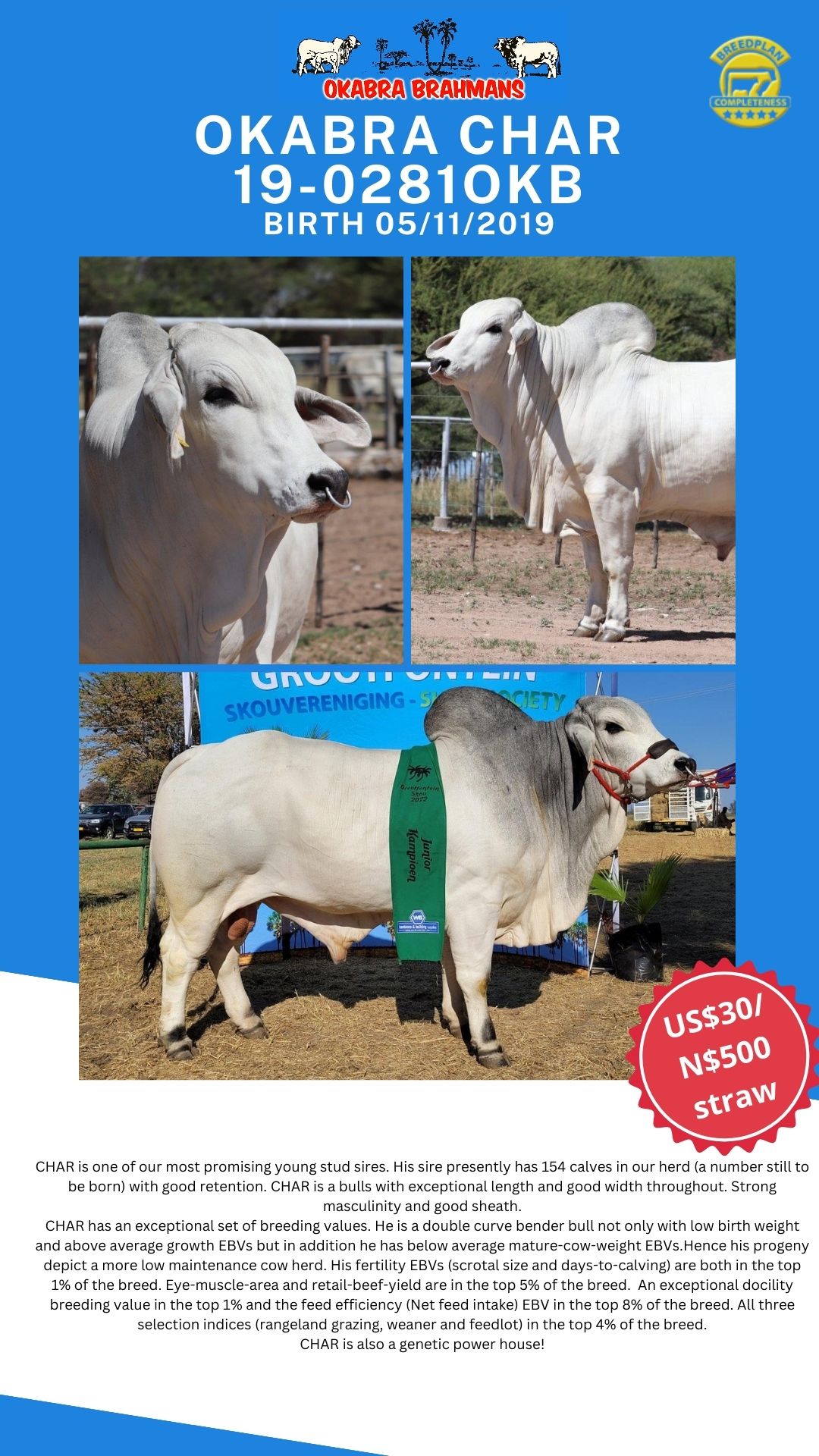 Brahman and Simmentaler Auctions Namibia
SIM Xtravaganza
Online Auction available
WHEN
19 October 2023
WHERE
AGRA Auction Ring Windhoek
Brahman National Sale
Online Auction available
WHEN
24 October 2023
WHERE
AGRA Auction Ring Windhoek
Northern Select Sale
Online Auction available
WHEN
3 November 2023
WHERE
AGRA Auction Pens Grootfontein
140 visitors at our Okabra farmers day! Every guest went home with new knowledge and energy. One very special guest at our Okabra Brahman Farmers day: Joey Evans. Internationally renowned motivational speaker, but also an authentic, both-feet-firmly-on-the-ground personality . Making the mission to reach everyone who wants to hear his mind-shifting message is very much like him. He moved our seasoned as well as young farmers with his message "NEVER GIVE UP!". Take every day -
step by step. You did not come this far to only come this far. Something all of us need to hear and to bear in mind.
Thank you Joey for this inspiration and we hope to see you in Grootfontein again!
OKABRA BRAHMANS wins the BREEDPLAN Champion award at the Windhoek Show 2022. Out of all competing Brahman bulls OKABRA took first, second, third and fourth place! A clean sweep.
Sign up for Okabra Newsletter
Exclusive Access for Auctions & Promotions