OKABRA Top Namibian BRAHMAN Stud Auctions

Explore the epitome of Brahman genetics at OKABRA, the leading Brahman breeder in Namibia. Our bulls, raised in the rugged Otavi mountains, and heifers, bred in the sand, resemble robustness, adaptability, and genetic excellence with linkages to Australia, Southern Africa and the USA.See our diverse selection of bulls and heifers, each representing the quality and expertise that define OKABRA. With a legacy of breeding excellence, we are dedicated to providing livestock of exceptional caliber. Join us at our sales in 2024, where you'll have the opportunity to acquire exceptional genetics. Don't miss the chance to be part of something extraordinary.
OKABRA FARO
20-563OKB is distinguished by its impressive length and strong topline. Notably, it ranks in the top 10% for fertility – Days to Calving and Scrotal Circumference. This bull embodies a rare combination of growth potential and high fat values (in the top 5% of the breed).
A bull not to be missed.
OKABRA LATARO
Bull 20-593OKB is impressively structurally sound, showcasing outstanding length, depth, and masculinity. He's a bull with substantial capacity, embodying strength, and vigor. He has a semen rating of 4 out of 5.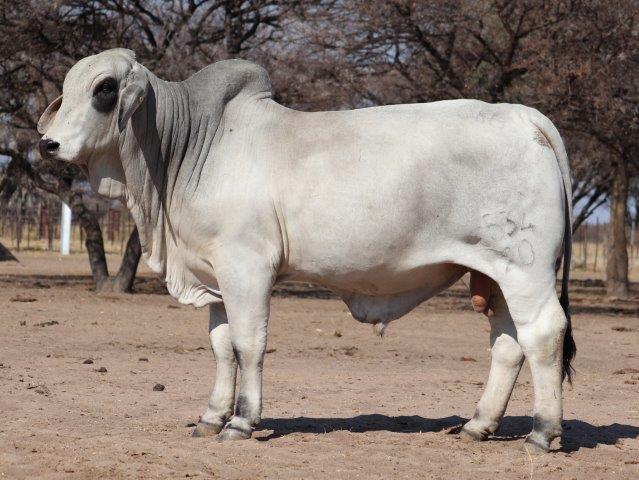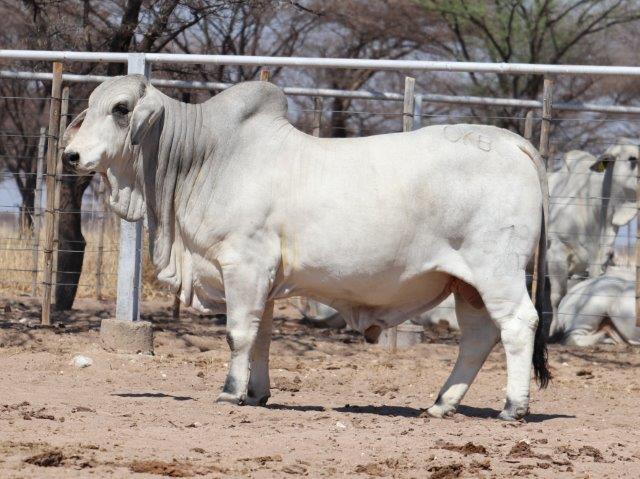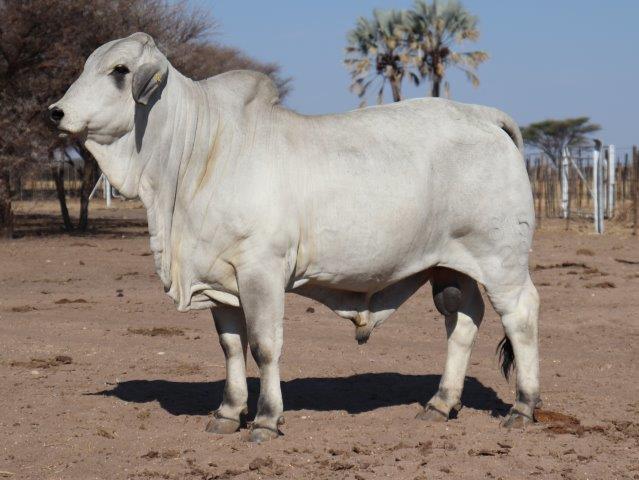 OKABRA PABLO
Bull 20-661OKB is a genuine grower, boasting growth EBVs in the top 10% of the breed. With a 4+ out of 5 semen ranking, he's highly fertile. Additionally, his fat values are in the top 10% of the breed, making him a valuable addition to your breeding program.
OKABRA AUREL
Bull 20-572OKB, boasting an incredible dam with ICP of 390 and a remarkable 13 calves! A true testament to an exceptional motherline. Additionally, he stands out with being in the top 1-5% in both fat and fertility within the breed. This bull is a must have in any herd.
OKABRA STERN
20-634OKB is a curve-bender bull with low birth weight and remarkable growth. A true genetic powerhouse, it excels in nearly all EBVs, ranking in the top 20% of the breed. With a 4/5 semen rating, this bull is ready to elevate your herd's total genetic potential.
Previous Northern Select Sale June 2023

All animals June 2023 Sold! See below for the type of animal OKABRA sells.
OKB 20-442 Sold @ N$95 000
OKABRA SARGON
ark pigmented hardy bull with constitution. Good masculinity and depth. Excellent set of breeding values that matches our focus on fertility (top 3%), fat (top 2%) and feed efficiency (NFI = top 10%).  All selection indices in top 8% of the breed.  Dam with 4 calves and a ICP = 388 days.
OKB 19-353 SOLD @ N$92 000
OKABRA PAVLO
Compact bull with strong muscling throughout – good depth. Good set of breeding values. Good growth. Fertility traits in top 1% and eye-muscle-area and fat traits in top 3% of the breed.  A bull not to be missed!!!
OKB 19-371 SOLD @ N$65 000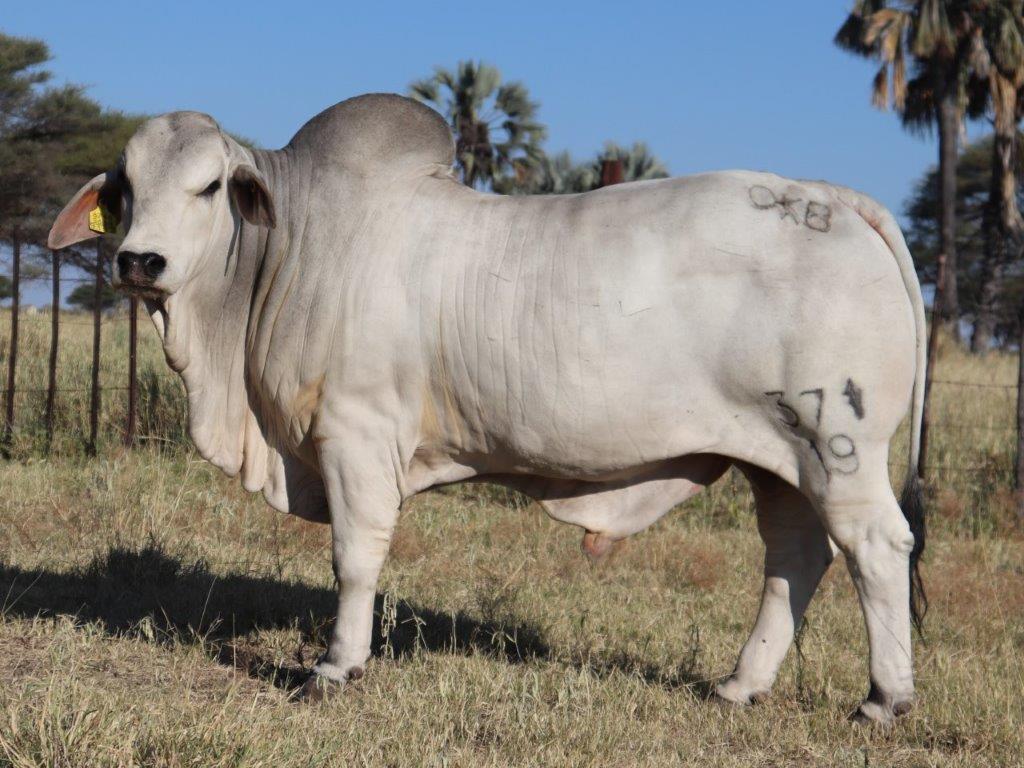 OKABRA BARIT
Carara sun. Masculine bull with capacity and structurally sound. Good definition of muscling. Dam with 9 calves in herd.   
OKB 19-310 SOLD @ N$90 000
OKABRA DUKE
A masculine bull with good width throughout and hence good capacity.  Above average growth EBVs and scrotal size in top 3% of the breed. 
A top bull not to be missed!!!
OKB 19-322 Sold @ N$ 70 000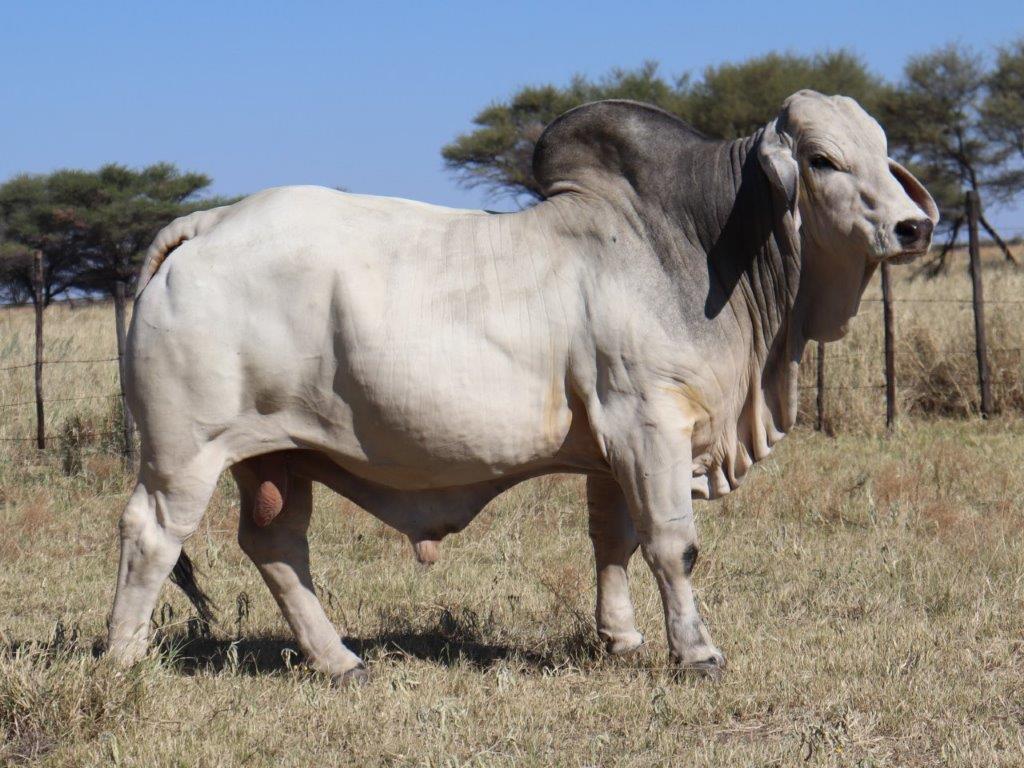 OKABRA ZEUS
Bull with capacity, strong topline and masculinity. High growth EBVs, scrotal size, carcasse and eye-muscle-area in top 5% of the breed. 
OKABRA BRAHMAN HEIFERS Sold out Prices ranging between N$20 000-36 000

Special condition for sales:
Export
Animals bought by buyers from outside Namibia will go directly to Quarantine Station, which is close to Gobabis.  If there are more than 10 animals going to the Quarantine Station or Gobabis the transport to the Quarantine Station or Gobabis is for free.  All further costs like: Transport cost to final destination, quarantine costs, veterinary services and all export levies are payable by the Buyer. For more information on export expenses and process please contact Richardo 00264 81 280 4769

Special condition of Sales for buyers from inside Namibia:
If free transport is available, the buyers account must be paid in full to make use of the free transport benefit.  The free transport benefit is available from Grootfontein to Agra auction pens in Okahandja, Otjiwarongo, Otavi and Windhoek.  Free transport to Gobabis only if more than 10 animals are on route.  Free transport available for bulls and females.

Download the catalogue - coming up
Brahman and Simmentaler Auctions Namibia
Northern Select Sale
Online Auction available
WHEN
6 June 2024
WHERE
AGRA Auction Ring Windhoek
SIM Xtravaganza
Online Auction available
WHEN
October 2024
WHERE
AGRA Auction Ring Windhoek
Brahman National Sale
Online Auction available
WHEN
October 2024
WHERE
AGRA Auction Ring Windhoek
Northern Select Sale
Online Auction available
WHEN
1 November 2024
WHERE
AGRA Auction Pens Grootfontein
140 visitors at our Okabra farmers day! Every guest went home with new knowledge and energy. One very special guest at our Okabra Brahman Farmers day: Joey Evans. Internationally renowned motivational speaker, but also an authentic, both-feet-firmly-on-the-ground personality . Making the mission to reach everyone who wants to hear his mind-shifting message is very much like him. He moved our seasoned as well as young farmers with his message "NEVER GIVE UP!". Take every day -
step by step. You did not come this far to only come this far. Something all of us need to hear and to bear in mind.
Thank you Joey for this inspiration and we hope to see you in Grootfontein again!
AGAIN after 2022 OKABRA wins the BREEDPLAN CHAMPION Trophy placing first and second in the competiton. OKABRA Rocket 22-572OKB.
2023 Windhoek Show - Breedplan Champion 1st and 2nd place
Windhoek Show 2022 - Breedplan Champions 1st, 2nd, 3rd, 5th
Sign up for Okabra Newsletter
Exclusive Access for Auctions & Promotions